DABIN LEE (1991° South Korea)
I lost but found my jewerly
Dabin obtained her master's degree in Jewellery design, Gold- & Silversmithing from the Royal Academy of Fine Arts, Antwerp  (BE).
As an artist she works around social problems and daily issues in our society that need more concern. Her bright, humorous and colourful pieces are based on her drawings that portray the everyday reality. In every piece a message is given to the viewer or participant by showing different stories behind the work. A kind of 'double entendre' which makes people realize and think about their own perception and opinion.
"Today jewellery is more than a luxury object. My pieces contain a point of view on the modern society and the actuality we all share."
Dabin's goal is to reach out to help in these problems that are ongoing as we speak.
"I feel passionate when I hear people sharing their own opinions towards each other. The recognition of a problem is already one step towards solving it or trying to do something about it and adjust the situation in a positive way."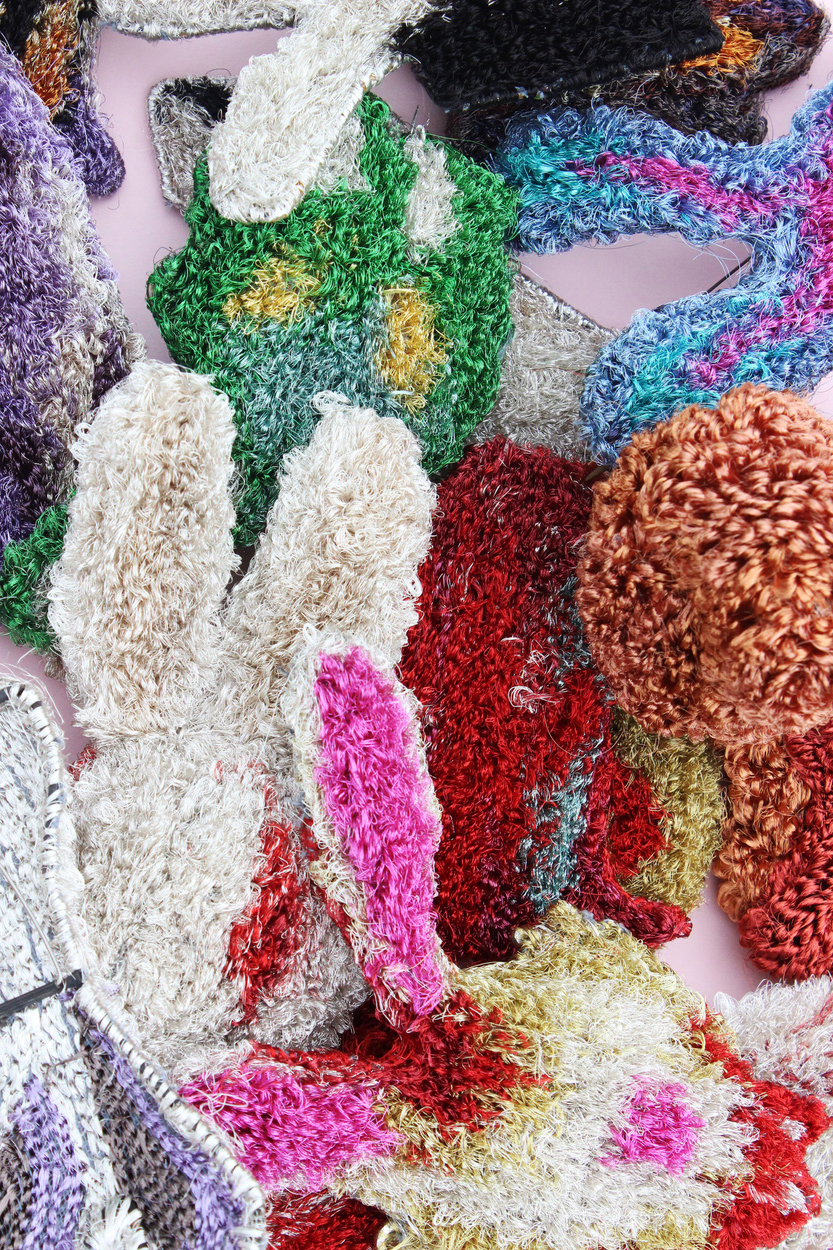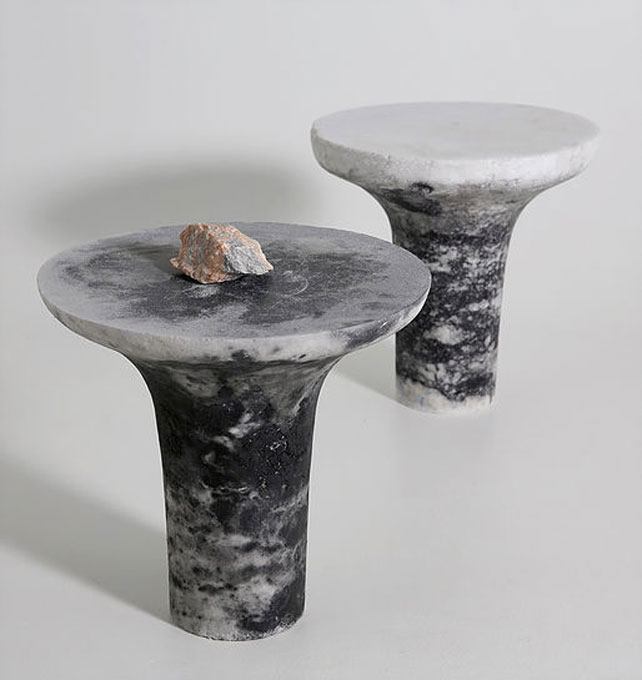 ROXANE LAHIDJI (1992°)
'Earthly Matters'
22.11.2019 | 12.01.2020
In ancient times salt was rare and costly. Yet, since the industrial revolution it has become so cheap and easily available that we longer recognise its value. With 'Marbled Salts', Roxane Lahidji explores new possibilities, reinventing salt as a sustainable design material. She makes use of its unique physical properties as a self-binding composite to create a set of tables and stools. By mixing it with tree resin, she gives it shape and strength. Coal powder and natural colour variations in salt mimic the aesthetics of expensive natural stone such as marble. Herein she draws a contradictory parallel between the flexible versatility of salt and the material language of heavy and solid rock. The design also aims to invite a discussion on the concept of value – essentially a social construct − and the costs the finished product implies. 
Roxane Lahidji was born in Paris in 1992 and grew up in the french capitale before studying illustration and product design in Strasbourg (HEAR).After graduating from the Social Design department of Design Academy Eindhoven in 2017, Roxane Lahidji developed her project ''Marbled salts'' and was awarded among the 100 best French international designers by FD100 price of the VIA and won the 2019 Bolia award.
in addition to the exhibition Roxane will give a lecture on her designs 'Marbled Salts'
click her for more information and dates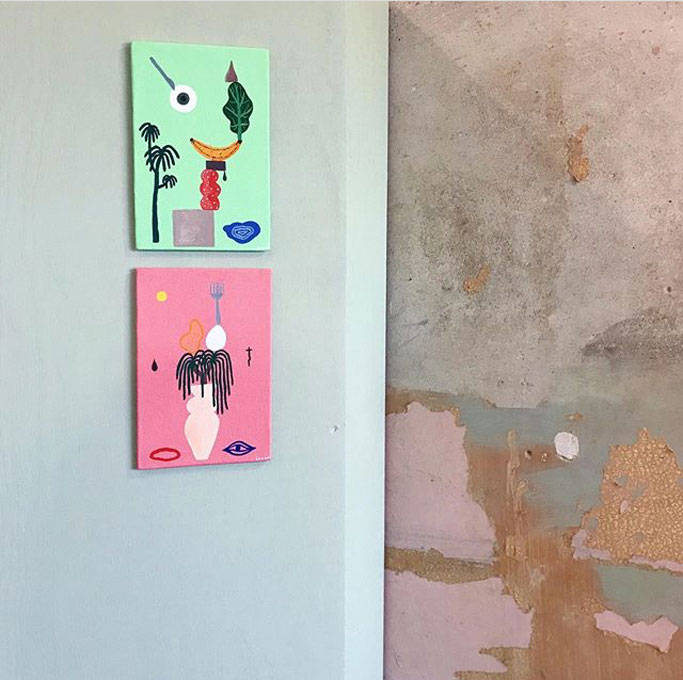 LENAH MARIA-LOUISA DE WIT (1991°)
'Er is nog wat werk aan'
17.05.19 | 30.06.19
Lenah is an illustrator from Antwerp.
Color surfaces are given a place in a dream house full of objects that stare back at the viewer.
Bright shapes cause alienation in everyday interiors.
The compositions show a mix of thoughts and their incomprehensible randomness.
In addition to the exhibition Lenah will be hosting a 'Illustrations' workshop.
click here for more information, dates, prices.
16m² – EXHIBITION
At first glance, 16 square meters doesn't sound like a gigantic surface.
However, that's all the space we'll use to inspire, to tell, to change.
STUDIO HELDER works with this imposed spatial restriction in collaboration with artists and designers in order to show something.
What that 'something' will be, will depend on the contributor and the context.
It could be an object we want to draw extra attention to, a surprising installation or an artistic interpretation.
subscribe to our newsletter and stay informed about our exhibitions
SUBSCRIBE