D-tile is a system which allows any space, object or surface to be fully tiled.
D-tile covers the surfaces in a blanket of tiles, with a single, unbroken grid of tilework. This is possible because the D-tile collection consists of flat-, construction-, and function-tiles.
D-tile can be used in almost any conditions – on floors or walls, inside or out, wet or dry, domestic or industrial.
And where white tiles are inappropriate or undesirable, colour tiles can be used.
HELDER
is Belgian's official DTILE dealer
(here are the 3 ways we can be to your assistance)
ORDER TILES
If you are doing this on your own, then now is the time to order your tiles and materials.
YOUR DESIGN
Once you have decided what space (or object, or surface) that you want to tile and you have an idea of color, it is time to design.
Sketchup is a free-to-download design tool used by interior professionals. We have developed a Dtile Sketchup Template which incorporates all Dtile products for you to drag and drop into your mock-up.
If you are already a Sketchup user then you can download the template here. Instructions are here
WE DESIGN FOR YOU & SITE MONITORING
If you are not a Sketchup user and don't want to be – no problem. Just contact us and we can make a design for you. We will need the dimensions of the space you want tiled and some idea of your needs. Of course we can also come up with some ideas for you and design the full space + take care of site monitoring.
For all additional information and price requests send us an email below.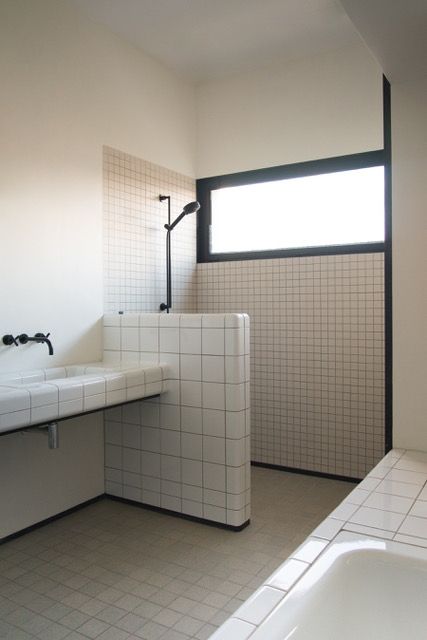 DESIGN QUALITY

HYGIENE

SAFETY

FINACIAL
DESIGN QUALITY
DTILE is suitable for almost anything and applicable almost anywhere. From entire pavilions to items of furniture, from shower trays to fireplaces, from saunas to kitchen work tops. Outside or inside; on the wall or on the floor; in the home or at the workplace – anything really is possible.
Of course, we think the Dtile tiles are beautiful – but we are not the only ones. Design professionals and architects across the world use Dtile because they see the fantastic opportunities for making beautiful spaces with our system.
It has won many awards and features in the permanent collection of several European design museums.
HYGIENE
Dtile is great for areas where hygiene is important. The tiles are durable and highly scratch-resistant, so cracks that accumulate bacteria are a thing of the past. When used with the special grouting, the tiles are completely waterproof – making them really easy to clean and maintain.
SAFETY
Wet rooms can be dangerous places. Dtile floor tiles meet the stringent anti-slip standards, but any accidental slips will have much less dramatic consequences thanks to our rounded corners.
FINACIAL
While Dtile is a high quality, beautiful, practical and durable system, it also brings some financial advantages over traditional tiles.
Dtile solutions can remove the need for some kitchen / bathroom components which would have to be purchased separately if using traditional tiles. For example, sinks, shower trays, baths and furniture can all be replaced by Dtile. This can result in a significant saving.
INTERESTED? SEND US AN EMAIL.
CONSTRUCTION TILES
If the world is to be covered under a blanket of tiles, the blanket had better be three dimensional. The construction tiles make this blanket of a continuous tile pattern possible.
FUNCTIONAL TILES
Function Tiles live up to their name. They integrate a function into a tile so that the tile pattern will not be disturbed by a drain plug, shelf or knife magnet. We are continually developing our range of Function Tiles and welcome any suggestions or requests.
No function is too obscure to be integrated into a Function Tile.
AVAILABLE COLORS
The Dtile color palette was inspired by the use of color by the Dutch Old Masters and it perfectly complements the product collection – clear, timeless and very Dutch.
Colors shown are only an indication. To properly judge the color, a sample is required.
Delivery time is 10-12 weeks.