ECOLOGICAL PAINT BRANDS – JORDAN&CO and AQUAMARYN at STUDIO HELDER
The products of AQUAMARYN and JORDAN&CO are developed on the basis of natural, renewable resources.
They protect the environment and stimulate the use of sustainable raw materials in paint products.
The production process, aswel as the products of AQUAMARYN and JORDAN&CO are many times healthier than conventional synthetic paints.
This is good for not only those with chemical allergies, sensitivities or asthma but everyone's health within the chain.
Whether these are own production people, retailers or end users. All, like the environment, benefit from a healthier product. "Going Green" dose not mean a sacrifice in paint or color quality.
The paints we feature in our Store and Studio perform like premium conventional paints (offering good coverage, vibrant colors, durability, and longevity) but without harmful odors, chemicals, or added solvents.  
Come and have a look in our Showroom. We supply the ecological paints from JORDAN&CO and AQUAMARYN to private costumers and professionals.
We are happy to tell you all about the characteristics aswel as appliance of the different products and advise you on your projects.
Our practice includes color advise and interior design — both small and large scale. 
For more information or to make an appointment, we look forward to receive your mail:
AQUAMARYN produces a complete range of sustainable, professional paints.
Their recipes are based on the authentic Dutch line oil paint from mineral and vegetable raw materials.
Pure linseed oil, or natural water-emulsified oils being the most important components. The other raw materials are also carefully selected.
AQUAMARYN sustainable paints are developed by paint technicians who want to find the balance between environmental friendliness, user friendliness and optimum technical performance. Their products are easy to process with guarantee of long service and their classification system has always been remarquably open and simple, allowing the consumer to make a clear choice.
The technical characteristics of linseed oil paints are high elasticity, penetrating power and excellent adhesion to the substrate. This makes AQUAMARYN products ideal for application indoor and outdoor. The characteristics of linseed oil products have proven themselves for centuries.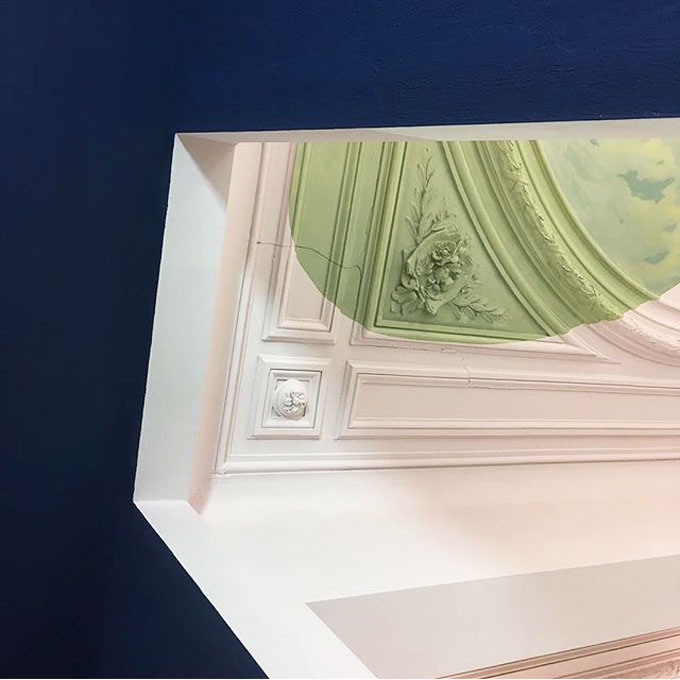 MARIL
Waterbased, solvent-free, professional WALL PAINT for indoors. Consists of 98% natural resources; better for people and the environment.
Free from solvents for a healthy indoor climate. Meets occupational health and safety requirements for professional use.

More than 98% natural resources

Scrub-resistant, breathable and non-static

Professional quality

available in almost any color: NCS, ral, Keim, Farrow & Ball, Little Green, Flamant, …

sold in  1 – 5 – 10 liters

orders will be delivered in 2 working days to your home adres of construction site. Or can be collected in our showroom.
LINOLUX
LINOLUX GLOSS-, SATIN-, STAIN FINISH is a professional, water-based linseed oil TOPCOAT finish with a beautiful shine for inside and outside. Can also be used as "one-pot system paint" (primer and topcoat in one). With excellent standing capacity and lasting elasticity. Excellent coverage and a pleasantly smooth surface. Moisture regulating and wood-nourishing. This water-based natural paint works just as smoothly and pleasantly as a traditional stand paint and also smells pleasant.
water dilutable

smooth processing

satin shine

permanently elastic

moisture regulating and wood-

nourishing

available in almost any color: NCS, ral, Keim, Farrow & Ball, Little Green, Flamant, …

sold in  1 – 5 – 10 liters

orders will be delivered in 2 working days to your home adres of construction site. Or can be collected in our showroom.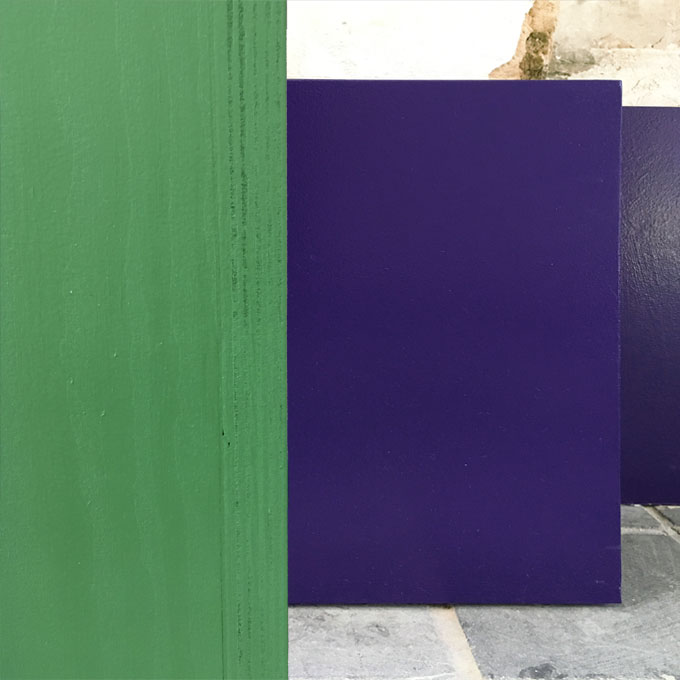 TOPLIN
TOPLIN is a professional natural topcoat based on linseed oil and the best pigments. Reinforced with esterified oils for faster drying and longer gloss retention. The ideal natural paint for regular housing maintenance. TOPLIN AFLAK GLANS is characterized in particular by an excellent stance, a nice, smooth flow, a beautiful convex shine, good coverage and excellent outdoor durability.
suitable for regular housing maintenance

smooth flow/processing

b

eautiful convex high gloss

permanently elastic

excellent outdoor durability

available in almost any color: NCS, ral, Keim, Farrow & Ball, Little Green, Flamant, …

sold in  1 – 5 – 10 liters

orders will be delivered in 2 working days to your home adres of construction site. Or can be collected in our showroom.
JORDAN & CO is a Belgian family business that is dedicated to the development of long-lasting, high quality ecological paints produced in a traditional way with natural materials as linseed oil, subsequently lime, casein, etc.
What they proudly call "the smallest paintfactory in Belgium" – founded in 1963 – relies on experience, carefully built up during 3 generations beginning by grandfather and painter Frans Van Tongerloo.
The basic idea of their product development is always the actualisation of the older painting- and decoration techniques: adapting the ancient formulas to our modern ways.
They specialize in 'Calcatex': an ecological lime-based paint. But also produce natural oils and waxes for wood, floors, furniture, stone etc.

Most paints can be produced in almost any color: NCS, ral, Keim, Farrow & Ball, Little Green, Flamant, …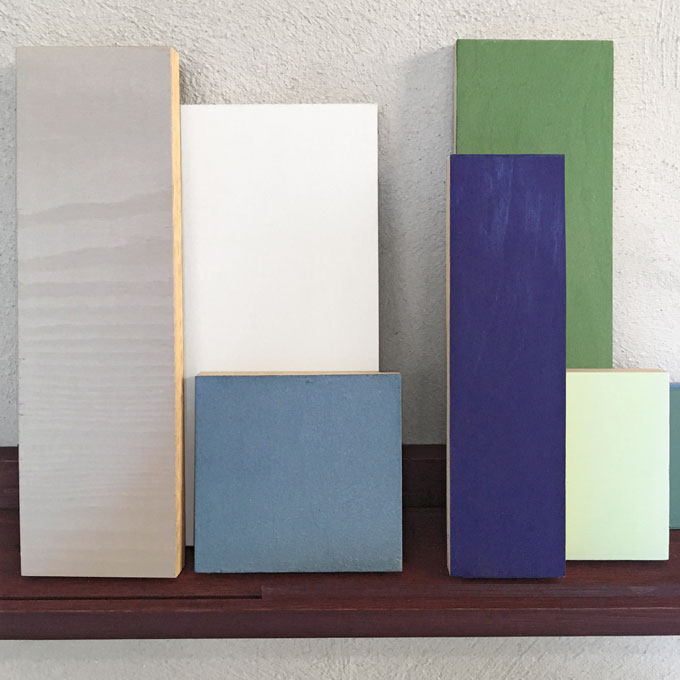 CALCATEX Limepaint
Calcatex Lime Paint is a artisanal and traditional lime-casein based wallpaint for interior as wel as exterior use. The Calcatex Lime Paints breathe, regulate humidity and are electrostaticaly neutral.
Lime paint is an integral aspect of the building in which it was used. It reveals traces of use and weathers over time. This means that Lime Paint can also give new walls that authenticity that no other decoration technique can achieve. Extra moods are added as the colour nuances vary with changing light intensities.
Lime was already used as paint hundreds of years ago, among other things due to its fungicidal properties. An additional benefit is that minor irregularities in the surface are levelled off instead of being highlighted. And of course, the traditional character and appearance of Lime Paint matches this kind of architecture perfectly.
The natural composition of Lime Paint is also reflected in its natural appearance: it's literally 'chalk matt', with harmonious and powerful colours. The painter's hand creates an aesthetic result that depends on his specific way of applying, finishing and colouring the paint, and his unique effects.
premium quality

high moisture-regulating effect

wall can "breathe"

electrostaticaly neutral

matt, mineral, environmental-friendly and durable

fungicidal thanks to a high pH value

available in a 45 standard colour range


sold by

 50g(sample size), 1 kg and 5 kg

orders will be delivered in 2 working days to your home adres of construction site.


Or can be collected in our showroom.
colors
A very smooth and even application of each layer ensures that the colour and texture of the final result will also be smooth.
The colour intensity and nuances of Lime Paint depend to a great extent on the substrate and the finishing. For example, the colour can be made darker by intensive brushing.
Various effects can be obtained depending on whether the Lime Paint is painted or stuccoed, with or without polishing, and optionally enhanced with a Tadelakt or Italian shine plaster look.
Create your ow color by mixing Calctaex paints/pigments. Incomplete mixing of Calcatex pigments results in a more 'flamed' effect when you brush it out.

substrates
The absorption power of the substrate affects the colour intensity and Lime Paint will have colour nuances depending on this absorption power. On interior walls, Lime Paint can be painted or stuccoed on all mineral substrates but also on old layers of paint, on wood, MDF, metal, etc., if the substrate is sufficiently stable and alkali-resistant.
composition
hydrated lime, casein, marble powder, baryte, natural earth pigments or factory made mineral pigments
procedure
-Take 1 volume of water and 1 volume paint in powderform. Stir well and leave it for 30 to 45 minutes.
-Then stir again and, only if necessary, ad some water and ready (= approximately 10 to 20 m2 per kg powder).
-More water (1,5 volume on 1 volume of powderpaint) results in a thinner paint with more effect but less covering.
We advise not to ad more than 2 volumes of water to 1 volume of paint, because the paint will loose covering as well as scrub resistance. Pigments tend to form a deposit, stir regularly during the application.